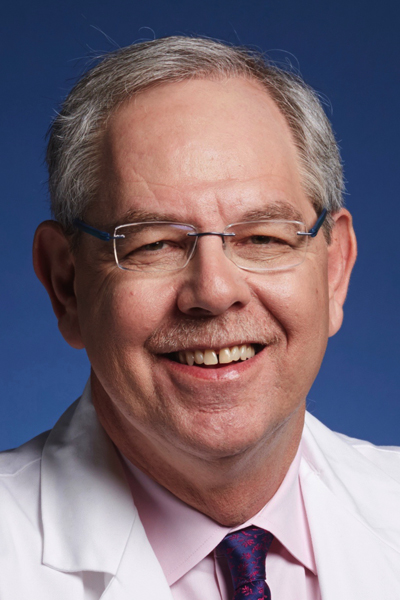 Scott Friedman, M.D.
Dean for Therapeutic Discovery, Professor of Medicine, Liver Disease and Pharmacological Sciences at Mount Sinai
Dr. Friedman is the Dean for Therapeutic Discovery and Chief of the Division of Liver Diseases at the Icahn School of Medicine at Mount Sinai. As a graduate of both Rensselaer Polytechnic Institute (RPI) and Mount Sinai, he has been instrumental in forging and expanding the relationship between the two institutions, beginning in 2013. He remains closely integrated within the Oversight Committee that is establishing the joint center between Mount Sinai and RPI.
A 1976 cum laude graduate of RPI and a 1979 graduate of the Icahn School of Medicine at Mount Sinai, he served as the President of Alpha Omega Alpha Honor Society at Mount Sinai, then was a medical resident at the Beth Israel Hospital, Harvard Medical School, Boston, followed by a gastroenterology fellowship at University of California, San Francisco (UCSF) before assuming a faculty position there, which he held for ten years. Scientifically, Dr. Friedman has performed pioneering research into the underlying causes of scarring, or fibrosis associated with chronic liver disease, affecting millions worldwide. Dr. Friedman was among the first to isolate and characterize the hepatic stellate cell, the key cell type responsible for scar production in liver. His work has spawned an entire field that is now realizing its translational and therapeutic potential, with new anti-fibrotic therapies for liver disease reaching clinical trials. During a 1995-96 sabbatical from UCSF he was a Senior Fulbright Scholar and Visiting Professor at the Weizmann Institute of Science in Israel. Dr. Friedman has given invited honorary lectures throughout the world, has received multiple prestigious honors, and has been a named lecturer or visiting professor at more than 30 institutions worldwide. He has mentored more than 100 postdoctoral fellows, students, and visiting scientists, most of whom remain in academic training programs or faculty positions. He is an elected fellow of the American Gastroenterological Association, the American College of Physicians, the American Association for the Study of Liver Disease, and the American Association for the Advancement for Science.
Dr. Friedman's appointment in 2012 as Dean for Therapeutic Discovery at Mount Sinai recognizes his particular strengths in translating basic science into clinically meaningful advances. His investigative work in liver disease has been instrumental in fueling the tremendous growth in emerging diagnostics and therapeutics for hepatic fibrosis. He is widely respected among commercial partners for his broad expertise from basic science to clinical trials, and currently consults for ~25 companies in the liver disease space.
Support
The CEPM
Coming together to advance a new
kind of medical research